About Us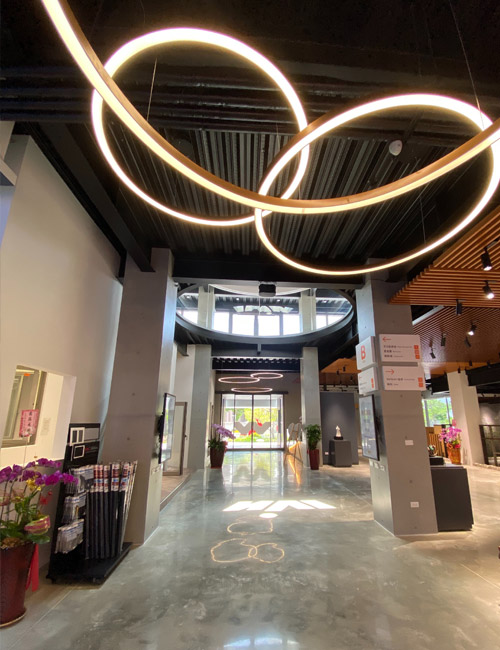 Champion IP provides full intellectual property service, specifically, services in all aspect of IP protection, enforcement relating to
Patent
,
Trademark
,
Copyrights
and other intellectual property rights in
Taiwan
,
China
,
Hong Kong
and
Macau
.
Champion IP are supported by a group of professionals who have extensive experiences and knowledge in field of intellectual property. The "IP-age" of our professionals range
from 10 to 22 years
and the intelligence gained therefrom grants us rapid reputation among the enterprises from different industries.
In this fast-paced world, responsive approach to our clients' demand yet delicate handling to their intellectual property assets is what makes Champion IP stand out. We have been trained to grasp the clients' need in the most efficient manner, whilst we are meticulous in attending IP works to ensure the clients enjoying finest quality of our service.

Although our service is premium, our pricing is friendly and reasonable. Quality should be affordable but not overcharged. It is our commitment to good value that makes Champion IP a reliable and professional intellectual property service provider.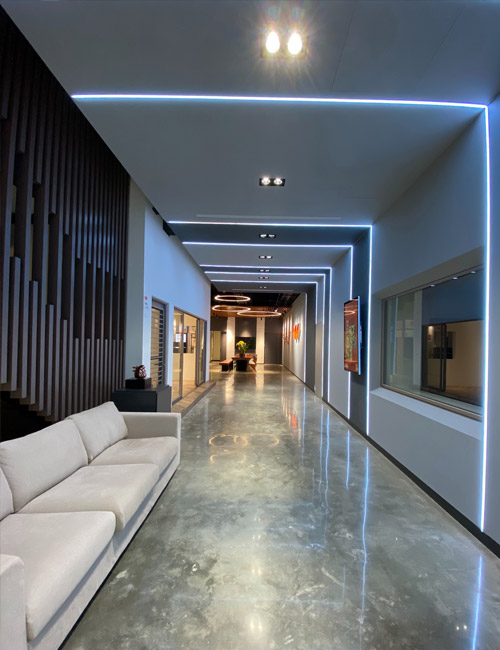 Our Attorneys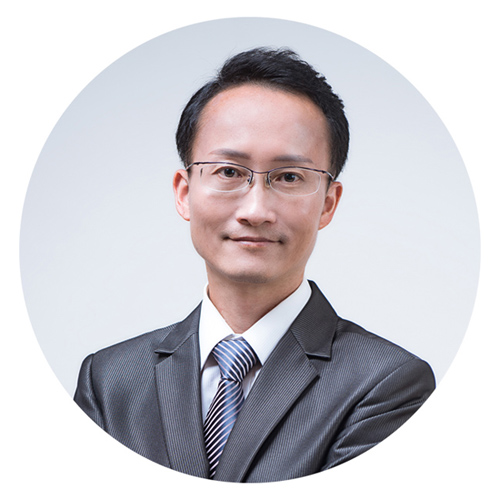 Founder & Managing Partner of Champion IP
Taiwan Patent Attorney
China Qualified Patent Attorney
Taiwan Trademark Attorney
Taiwan Copyright Attorney
More than 20 years' experience

Brian has extensive experience in patent drafting, prosecution and enforcement in Taiwan and China. He specializes in the field of material science, mechanics, and optics but his practice is indeed widespread. His familiarity on patent invalidation, opposition and litigation gives him an exclusive insight in helping his client to protect and defend their intellectual property assets. On the other hand, he also has considerable experience in handling patent prosecution in many overseas jurisdictions, such as United States, Japan, Korea, Singapore and Germany. As such, he also advises clients on worldwide patent portfolio management and strategy planning.
Expertise
Patent prosecution and enforcement
Patent dispute resolution and litigation
Patent strategy planning and risk management
Patent portfolio management

---
Specialisms
Material Science
Mechanics
Optics

---
Qualifications
Taiwan Registered Patent Attorney
China Qualified Patent Attorney
Taiwan Copyright Attorney

---
Experiences
Partner and Head of Patent Department, Direction International Patent Trademark & Law Office
Lecturer, Department of Law in TungHai University
Committee member, Patent Committee of Taiwan Patent Attorneys Association (TWPAA)
Committee member, International Affair Committee of Taiwan Patent Attorneys Association (TWPAA)

---
Education
National Taiwan University (M.S., Geography, 1996)
National Tsing Hua University (B.S., Materials Science and Engineering, 1991)

---
Memberships
Taiwan Patent Attorneys Association (TWPAA)
Taiwan Trademark Association (TTA)
Asian Patent Attorney Association (APAA)

---
Articles and Publication
"Administrative and judicial proceedings of patent invalidation", Taiwan Patent Attorneys Journal, Vol. 4, pp. 36-45 (January, 2011)
"Principle of judicial trial on patent invalidation cases in Taiwan", 2011 National Technology Law Conference (Printed publication), pp. 107-124 (November, 2011)

---
Representative matters
2018
Hsu, Kuang-Chien v. DECATHLON, Patent no. M330845; Civil appeal no. 17/2018, Intellectual Property Court
2016
Chang, Chi-Ming v. Taiwan Intellectual Property Office, Patent invalidation of Design patent no. D155709; Administrative proceeding no. 1/2016, Intellectual Property Court
2015
GENMORE ZIPPER CORPORATION v. CASE INC, Civil proceeding no. 84/2015, Intellectual Property Court
Chang, Chi-Ming v. Taiwan Intellectual Property Office, Patent invalidation of Design patent no. D155710; Administrative proceeding no. 117/2015, Intellectual Property Court
Chang, Chi-Ming v. Taiwan Intellectual Property Office, Patent invalidation of Design patent no. D155708; Administrative proceeding no. 116/2015, Intellectual Property Court
Chang, Chi-Ming v. Taiwan Intellectual Property Office, Patent invalidation of Design patent no. D158924; Administrative proceeding no. 115/2015, Intellectual Property Court
Chang, Chi-Ming v. Taiwan Intellectual Property Office, Patent invalidation of Design patent no. D158924; Administrative proceeding no. 114/2015, Intellectual Property Court
CUB ELECPARTS INC. v. ORANGE ELECTRONIC CO., LTD., Patent invalidation of Utility model no. M407176; Administrative proceeding no. 83/2015, Intellectual Property Court
I SHENG ELECTRIC WIRE & CABLE CO., LTD. v. Taiwan Intellectual Property Office, Patent invalidation of Patent no. 132283; Administrative proceeding no. 92/2015, Intellectual Property Court
2013
ISHAN PRECISION INDUSTRY CO., LTD. v. Taiwan Intellectual Property Office, Utility model no. 105824, Appeal to invalidation decision no. 1233; Administrative decision no. 1833/2013, Supreme Administrative Court
ISHAN PRECISION INDUSTRY CO., LTD. v. Taiwan Intellectual Property Office, Utility model no. 105824, Administrative proceeding no. 98; Administrative decision no. 1233/2013, Supreme Administrative Court
ISHAN PRECISION INDUSTRY CO., LTD. v. Taiwan Intellectual Property Office, Utility model no. 105824, Appeal to Administrative decision no. 98; Administrative appeal no. 2/2013, Intellectual Property Court
ISHAN PRECISION INDUSTRY CO., LTD. v. Taiwan Intellectual Property Office, Patent invalidation of Patent no. 88384; Administrative proceeding no. 86/2013, Intellectual Property Court
2012
CHOSEN CO., LTD. v. Taiwan Intellectual Property Office, Utility model no. M303826, Appeal to invalidation decision no. 120; Administrative decision no. 901/2012, Supreme Administrative Court
CHOSEN CO., LTD. v. Taiwan Intellectual Property Office, Patent invalidation of Utility model no. 105824; Administrative proceeding no. 98/2012, Intellectual Property Court
SWENEO LINGERIE CO., LTD. v. Taiwan Intellectual Property Office, Patent invalidation of Utility model no. M335952; Administrative proceeding no. 38/2012, Intellectual Property Court
Bobby HU v. CHANG-LOON INDUSTRIAL CO., LTD., Infringement claim regarding Utility Model no. 483365; Civil proceeding no. 60/2012, Intellectual Property Court
2011
HIGH CEDAR ENTERPRISE CO., LTD. v. Winn Incorporated, Appeal to patent invalidation re. Patent no. 207746; Administrative decision no. 1582/2011, Supreme Administrative Court
CHOSEN CO., LTD. v. Taiwan Intellectual Property Office, Appeal to Patent invalidation re. Utility model no. M303826; Administrative proceeding no. 120/2011, Intellectual Property Court
2010
Johnson Health Tech. Co., Ltd. v. Taiwan Intellectual Property Office, Appeal to Patent invalidation re. Utility model no. M303826; Administrative proceeding no. 145/2010, Intellectual Property Court
Winn Incorporated v. Taiwan Intellectual Property Office, Appeal to Patent invalidation re. Patent no. 207746; Administrative proceeding no. 128/2010, Intellectual Property Court
HUGA OPTOTECH INC. v. Taiwan Intellectual Property Office, Appeal to Patent invalidation re. Patent no. 207746; Administrative proceeding no. 56/2010, Intellectual Property Court
2009
Chang An Motor Co., Ltd. v. CHAMPIN CO., LTD v. ANN YIH PRECISE INDUSTRY CO., LTD., Infringement re. Patent no. 89209118; Civil proceeding no. 24/2009
ANN YIH PRECISE INDUSTRY CO., LTD. v. Taiwan Intellectual Property Office, Appeal to Patent invalidation re. Utility Model no. 193111; Administrative proceeding no. 101/2009, Intellectual Property Court
2006
Ding You Engineering Consultants Co., Ltd v. Fu Yu Construction Co., Ltd., Infringement claims regarding Utility Model no. 221093; Civil proceeding (IP) no. 16/2006, Taichung District Court
2002
Liu, Rong-Hsun v. Taiwan Intellectual Property Office, Appeal to opposition regarding Utility Model no. I417749; Administrative proceeding no. 2351/2002, Taipei High Administrative Court
Memberships